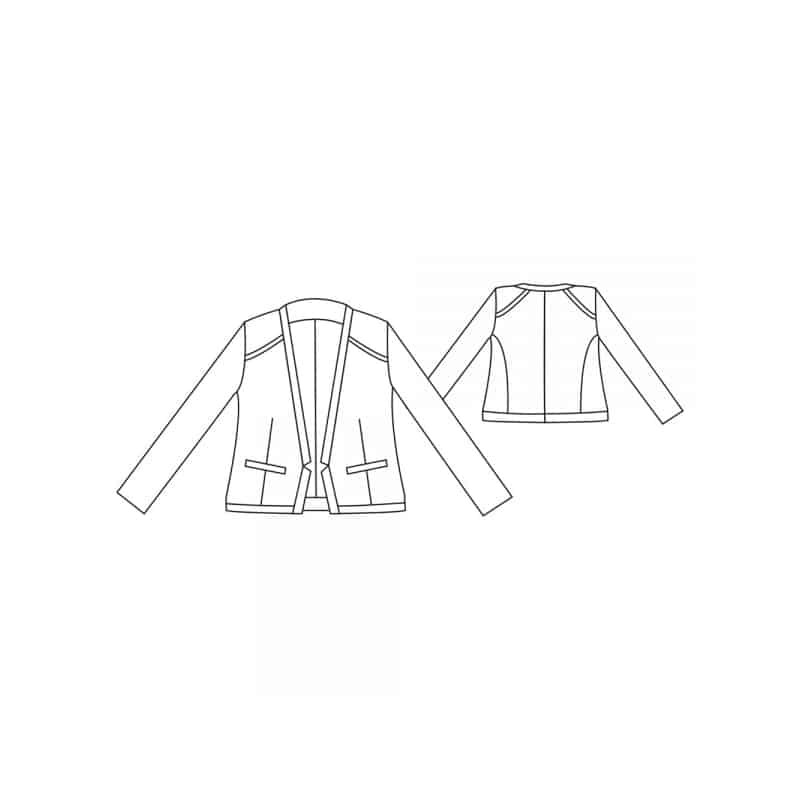 Display all pictures
Julia Jacket
13,33 €
- Sewing pattern in French only -
République du Chiffon is a French sewing pattern brand founded by Géraldine Debeauvais.
Now only available as in PDF downloads, Atelier Brunette offers you the latest Republic of Chiffon sewing patterns still available in printed form! With this printed A0 format sewing pattern, it is easier for you to trace the pieces to be sewn in the desired size. It is therefore a ready-to-use sewing pattern in which you will find an explanatory booklet illustrating each step for making your garment.
Julia is a short, modern jacket with chic details. This tailored jacket without closure can be a fun challenge for experienced sewers who will find expert-level techniques including princess seams on the back, front darts, a thin and long tailored collar, faux welt pockets, shoulder yokes and lining. Are you up for the challenge? Ready, set, sew!
Pattern Details
Sizes
34 - 46
Level
4/4
Fabric Requirements A
120 cm x 140 cm (width)
Fabric Requirements B
50 cm x 140 cm (width)
(collar / front and back inserts / hem insert)
Fabric Requirements C
50 cm x 140 cm (width)
(collar facing / front and back hem facings / sleeve hem facings / shoulder yokes)
Interlining
140 cm x 70 cm
Cotton batting
1 cm (thickness), 30 cm x 40 cm (or small shoulder pads)
Fabric Suggestions

Tencel, jacquard, denim, linen, cotton ...