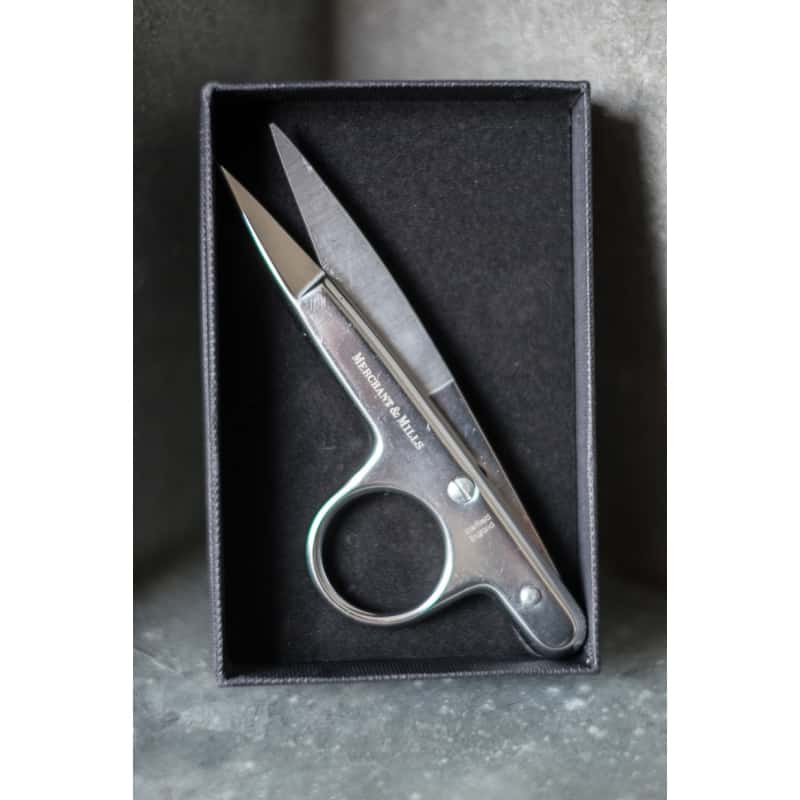 Display all pictures
Thread Clip - Chromium
Atelier Brunette has selected the Merchant & Mills brand for the high quality of its fine haberdashery.
With its retro industrial packaging, discover and adopt Merchant & Mills haberdashery to work and take care of your pretty fabrics while sewing. 
The thread cutter allows you to "clean" your work by removing all excess thread after sewing. Slide your middle finger into the tool ring and apply pressure with the rest of your hand to close the blades and cut off the excess.
CHARACTERISTICS
Size: 12 cm
Composition: Chromed steel
Our secret to keep an optimal cutting quality: reserve your sewing thread cutter for thread cutting only and avoid multi-purpose (paper, cardboard...).