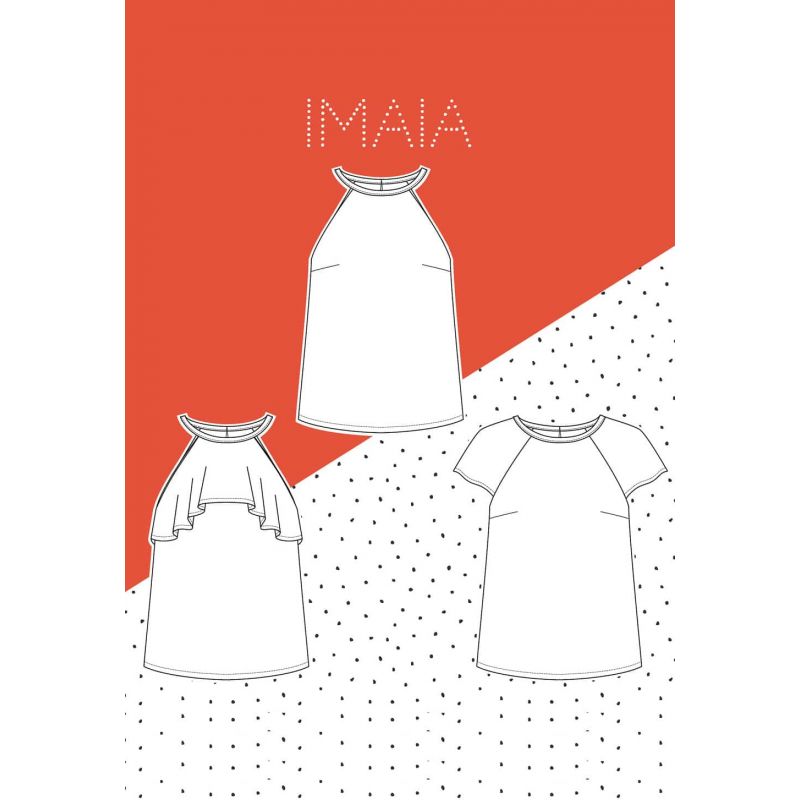 Display all pictures
Imaia Top
Slow Sunday is a French sewing pattern brand by Caroline.
Now available only in .pdf format, Atelier Brunette offers you the printed versions of Slow Sunday sewing patterns!. With this printed pattern on A0 size paper, it is easier for you to trace the pieces to be sewn in your desired size. This ready-to-use sewing pattern also include a instruction booklet illustrating all the steps for making your garment in French and English.
With the Imaia sewing pattern by Slow Sunday, learn how to sew an adorable top with different variations to choose from. This flared top with round neckline and American armholes, can be made as a casual or dressy top according to your personal taste!
Pattern Details