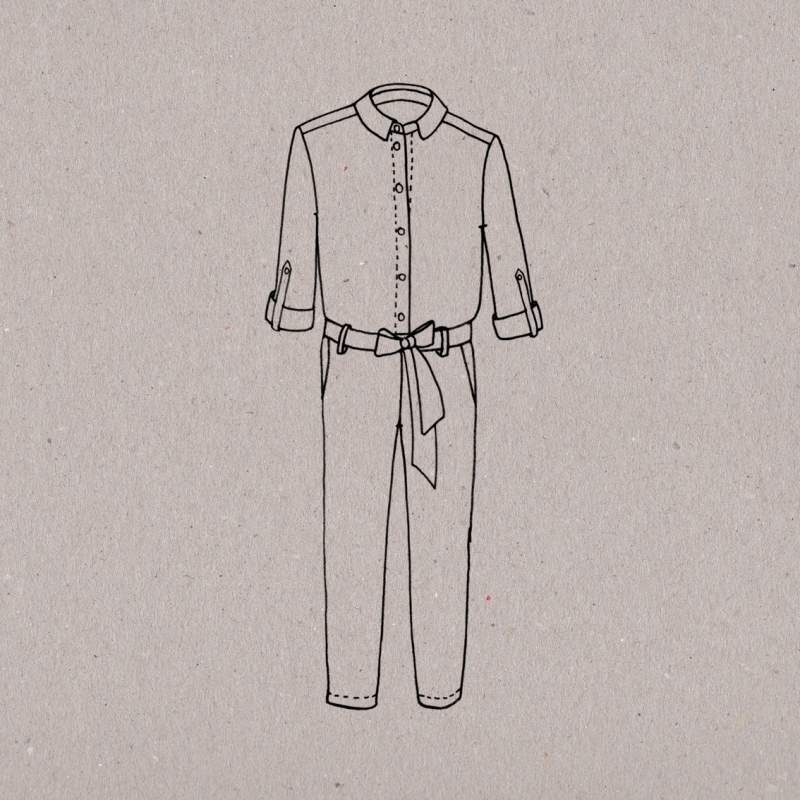 Display all pictures
Aime comme Mermoz
- Sewing patterns translated into English -
Aime comme Marie is a French brand of sewing patterns created by Marie Gauthier.
The Aime comme Marie printed sewing patterns consist of a beautiful recycled cardboard pouch, an explanatory booklet in French and English with directions, diagrams and an A0 sheet with printed pattern pieces in real size.
Aime comme Marie offers you the Aime comme Mermoz sewing pattern, a nonchalant and sophisticated jumpsuit that can be sewn with various fabrics. Aime comme Mermoz is made up of a blouse shirt that can be worn with rolled up sleeves and a slightly adjusted bottom that will highlight a slender line. Have fun making several versions while playing with styles.
Pattern Details