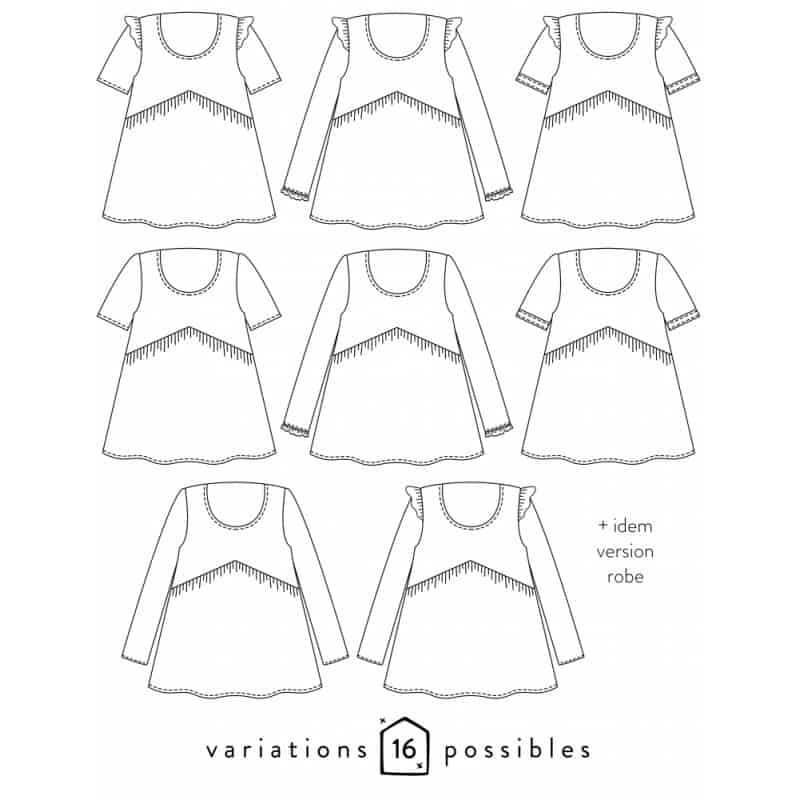 Display all pictures
Virevolte Blouse
- This sewing pattern is in French & English -
Atelier Scämmit is a French sewing pattern brand created by Johanna Meyer.
Atelier Scämmit printed sewing patterns include a pretty paper pouch filled with an explanatory booklet in French and English. Directions include colored photos and an A0 sheet with printed full size pattern.
All patterns are accompanied by a free access link to step-by-step videos.
Virevolte is a sewing pattern by Atelier Scämmit. With this pattern, you will learn to sew a Bohemian style blouse that can be also sewn as a dress. There are various options including: short sleeves or long sleeves, with or without ruffles, with or without a hem, and also optional sleeve caps. This model is ideal for beginners and will surely make sewing fun!
Pattern Details