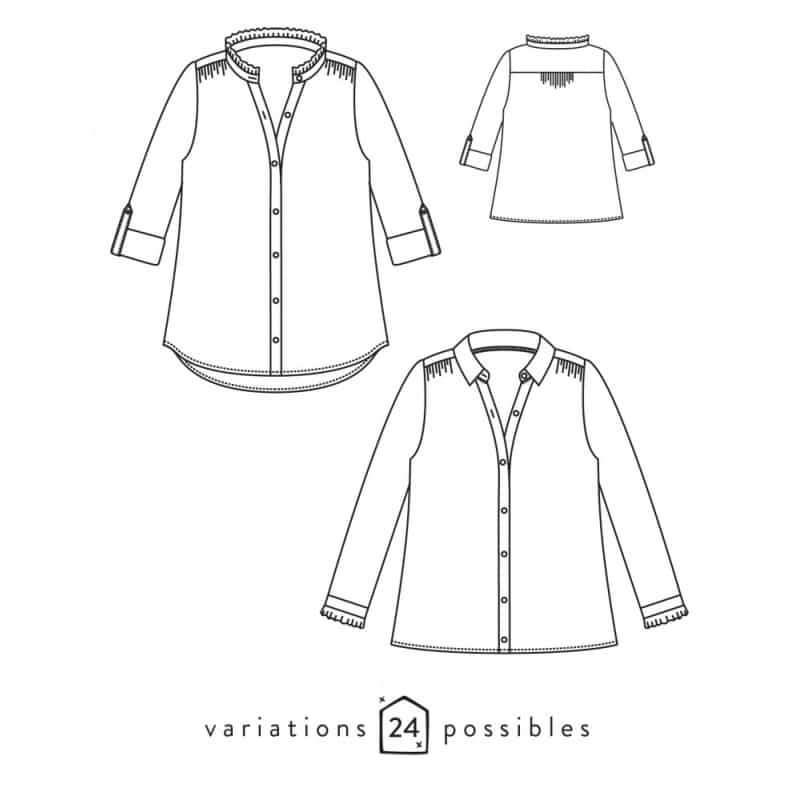 Display all pictures
Azur Shirt
- This sewing pattern is in French & English -
Atelier Scämmit is a French sewing pattern brand created by Johanna Meyer.
Atelier Scämmit printed sewing patterns include a pretty paper pouch filled with an explanatory booklet in French and English. Directions include colored photos and an A0 sheet with printed full size pattern.
All patterns are accompanied by a free access link to step-by-step videos.
With the Azur sewing pattern, Atelier Scämmit presents a feminine shirt and/or dress. You can choose from two different collars: a jumper collar or Victorian collar. This fashionable shirt has sleeves that can be worn long or rolled up. The Azur shirt is a practical, everyday shirt that is ideal for your handmade wardrobe.
Pattern Details