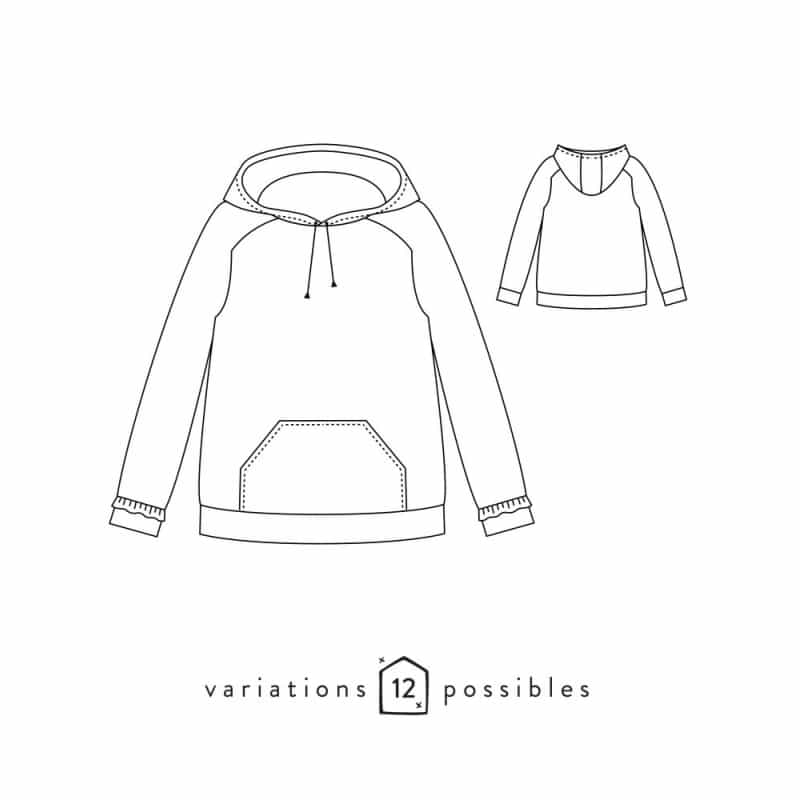 Display all pictures
Icone Sweat
- This sewing pattern is in French & English -
Atelier Scämmit is a French sewing pattern brand created by Johanna Meyer.
Atelier Scämmit printed sewing patterns include a pretty paper pouch filled with an explanatory booklet in French and English. Directions include colored photos and an A0 sheet with printed full size pattern.
All patterns are accompanied by a free access link to step-by-step videos.
Discover the Icone sewing pattern by Atelier Scämmit! With this sewing pattern, learn to make a basic essential for your handmade wardrobe: the sweatshirt or cardigan. There are 12 options to choose from!
Pattern Details
 Sizes
 34 - 48
 Seam Allowance
 Included
 Level
 Beginner
 Fabric Requirements 
 140 cm - 170 cm x 140 cm (width) Scraps : 60 cm
 

Ribbing

 50 cm
 Bias Tape
 180 cm max
 Zipper
  55 cm (open-end)
 Cord
 115 cm max
 Eyelets
 2 (8-10 mm)
 Jersey press-studs
  7 (15 mm)
 Fabric Suggestions
 Sweatshirt fabric, boucle knit ...