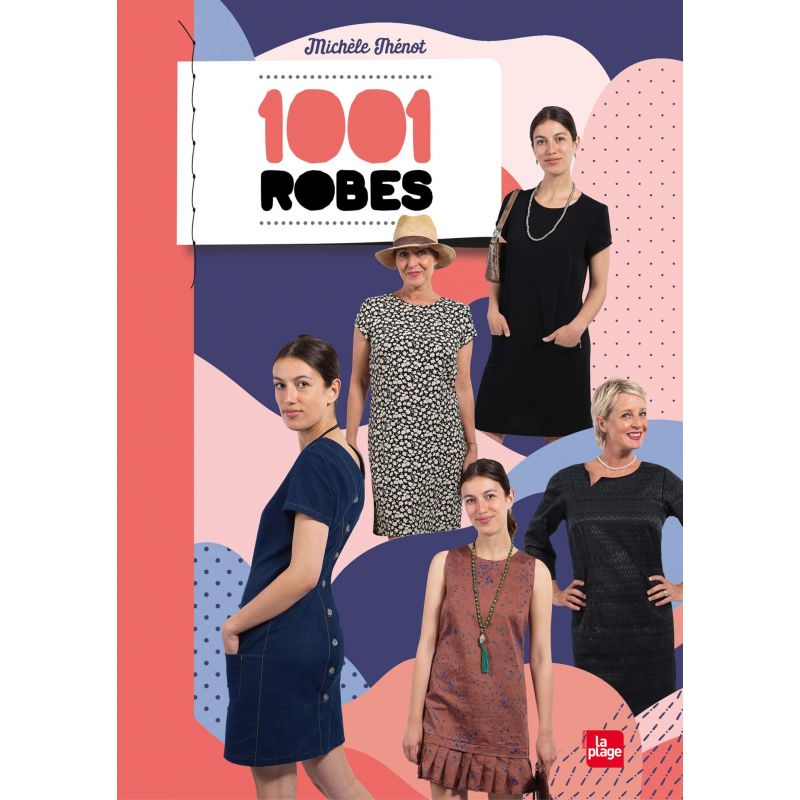 Display all pictures
1001 robes
- This book is in French - 
Michèle Thénot, also known as Mithe on social networks, has been sewing for as long as she can remember.
In this beautiful book "1001 Robes", Michèle Thénot offers two basic models to sew an infinite number of custom dresses. 
Straight or curved, with or without sleeves, trapeze or buttoned, so many possibilities and variations of dresses that you can sew thanks to the illustrated and detailed tutorials. Create many models of dresses easily adaptable to your silhouette. Change the shape of your collar, create your pockets and pattern your sleeves with this complete guide.