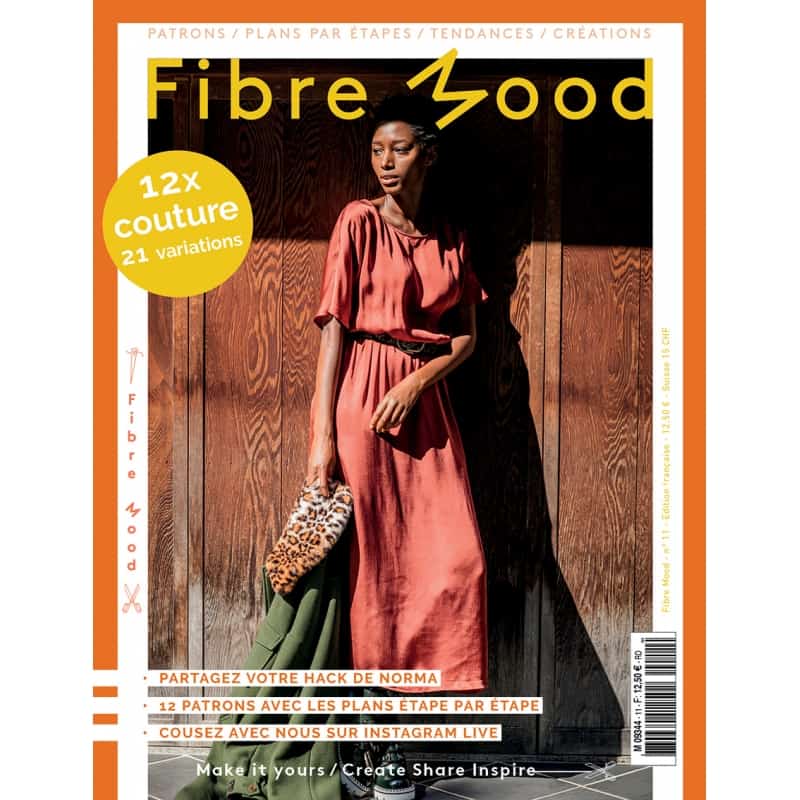 FIBRE MOOD 11
- This magazine is in French -
Since 2018, Fibre Mood Magazine offers a clever blend of inspiration, trend and style. In each issue, you can discover trendy sewing patterns and sometimes a few knitting patterns. Fibre Mood magazines offer a selection of sewing patterns in order to create an ideal wardrobe for the entire family with a selection of modern, timeless pieces.
Fibre Mood magazine offers clear directions, detailed fabric advice, styling tips and also fashion trend inspirations.
In Issue 11, you will find 10 patterns for women and 2 patterns for children.
Fibre Mood #11 Patterns
Women
 Abby Coat
 Clara Blouse
 Paris Blouse
 Giulia Dress
 Heaven Dress
 Jane Dress
 Lexi Dress
 Rya Dress
 Isra Shirt
 Madeline Skirt
Children
 Anemone Skirt
 Ellis Pull