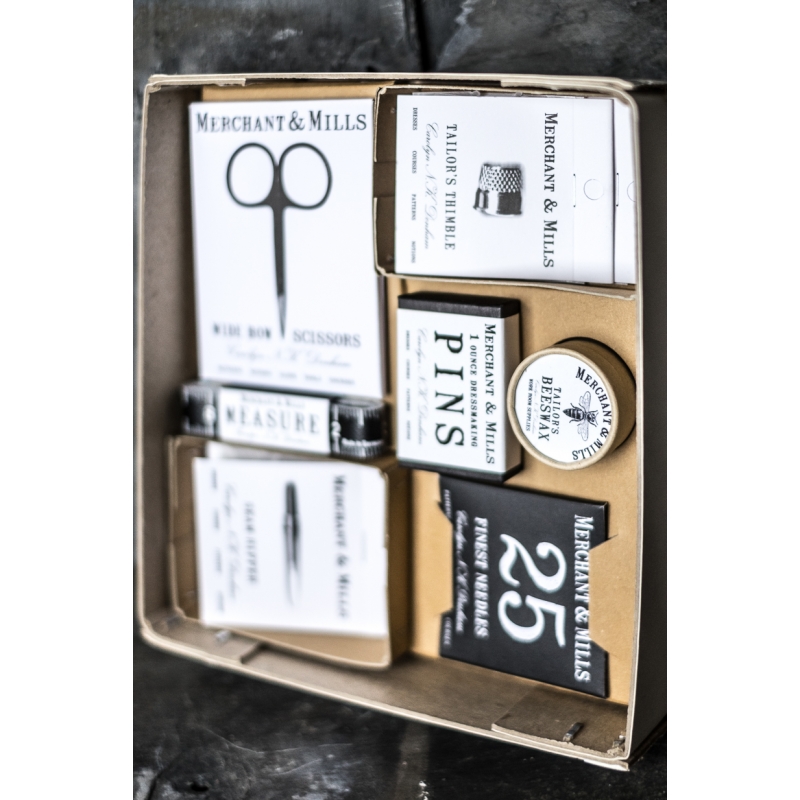 Display all pictures
Sewing Box
Atelier Brunette has selected the Merchant & Mills brand for the high quality of its fine haberdashery.
With its retro industrial packaging, discover and adopt Merchant & Mills haberdashery to work and take care of your pretty fabrics while sewing. 
This sewing set includes 9 essential sewing items in a sober and resistant packaging that you can use daily as a sewing box. 
COMPOSITION
- 1 box of 25 fine needles of different sizes
- 1 scissors with large handles (total length 10 cm)
- 1 needle threader 
- 1 pin box
- 1 tailor's beeswax bread
- 1 tailor's chalk
- 1 seam ripper
- 1 tailor thimble
- 1 tape measure (150 cm, metric & imperial system)