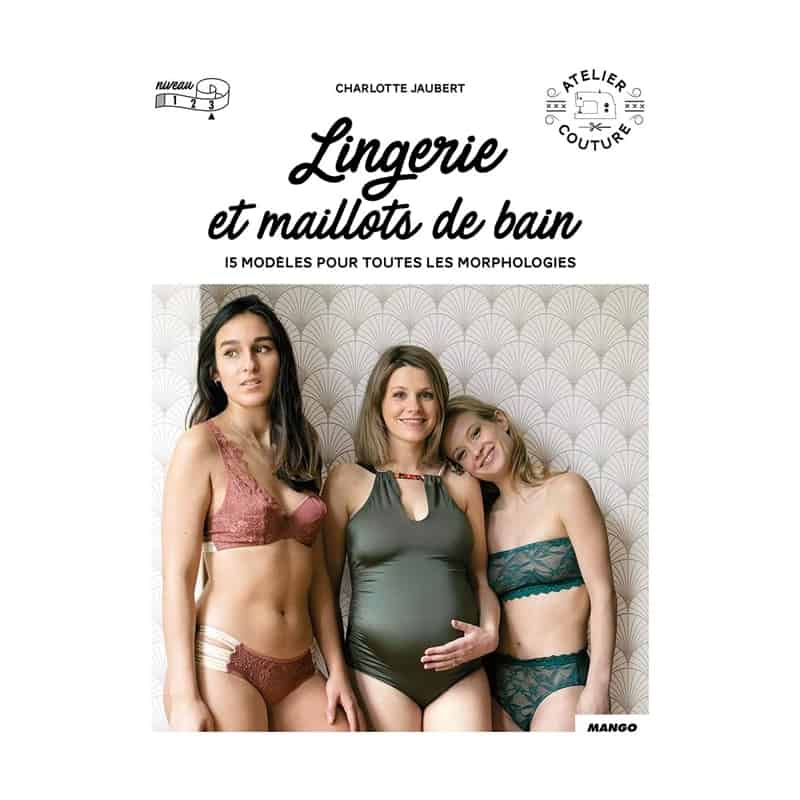 Display all pictures
Lingerie et maillots de bain
- This book is in French -
Charlotte Jaubert is a lingerie and swimwear specialist. She teaches her techniques at Artesane and shares her experience in the "Learn to Sew Lingerie and Swimwear" book.
Learn how to sew panties, bras, and bodysuits and learn basics as well as advanced techniques, from using tje rotary cutter to creating marquisette linings. Let Charlotte Jaubert, a specialized sewing teacher, guide you step by step with well illustrated images. With this book, you can choose the correct fabrics and haberdashery to create made to measure lingerie and swimwear.
Specially designed for seamstresses looking for new models and a little challenge, this inspiring book includes:
- 15 models including bodysuits, panties and underwired bras
- 2 full-size pattern sheets, in six sizes (from 34 to 50) and from 85 A to 115 G.
New techniques to create underwear and sew lace will no longer be a secret!