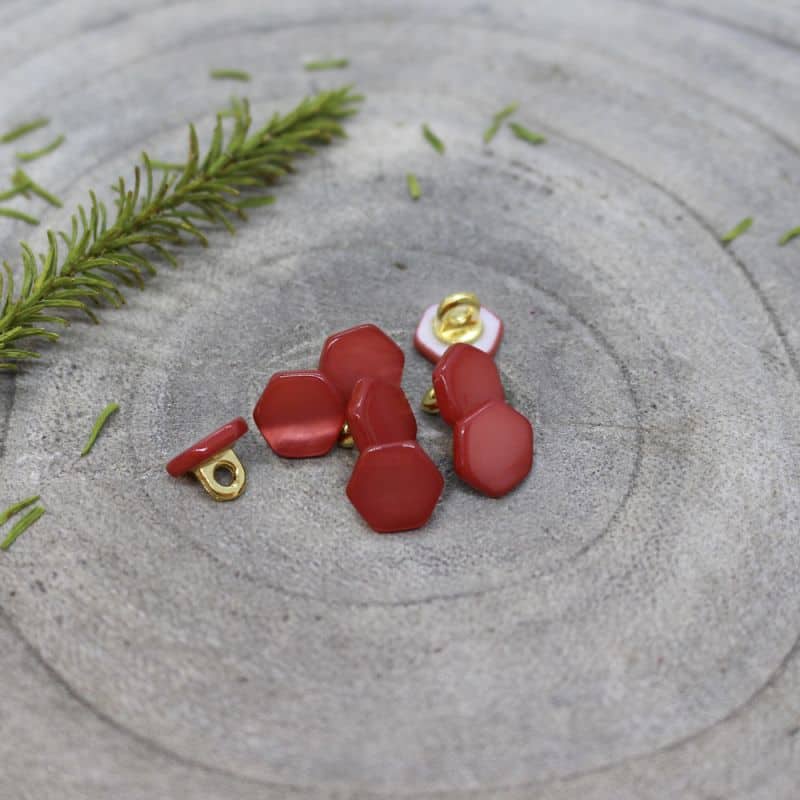 Quartz Buttons - Terracotta
Introducing the new Atelier Brunette button collection! All sewing buttons are made in France and have Oeko Textile certification. Discover our range of 15 button styles available in 17 exclusive Atelier Brunette colours.
These small pearl colored shank buttons will allow you to add beautiful finishes to your clothing. This button's unique geometric shape and hypnotizing reflections make it an essential part of the Atelier Brunette button collection.
Find inspiration and share your creations: #AtelierBrunette #QuartzButtons
This button is sold in one size: 10 mm
Buttons are sold individually.
Material : colored pearl
Wash/Care: Cold wash, delicate spin
Made in France
Oeko Textile certified