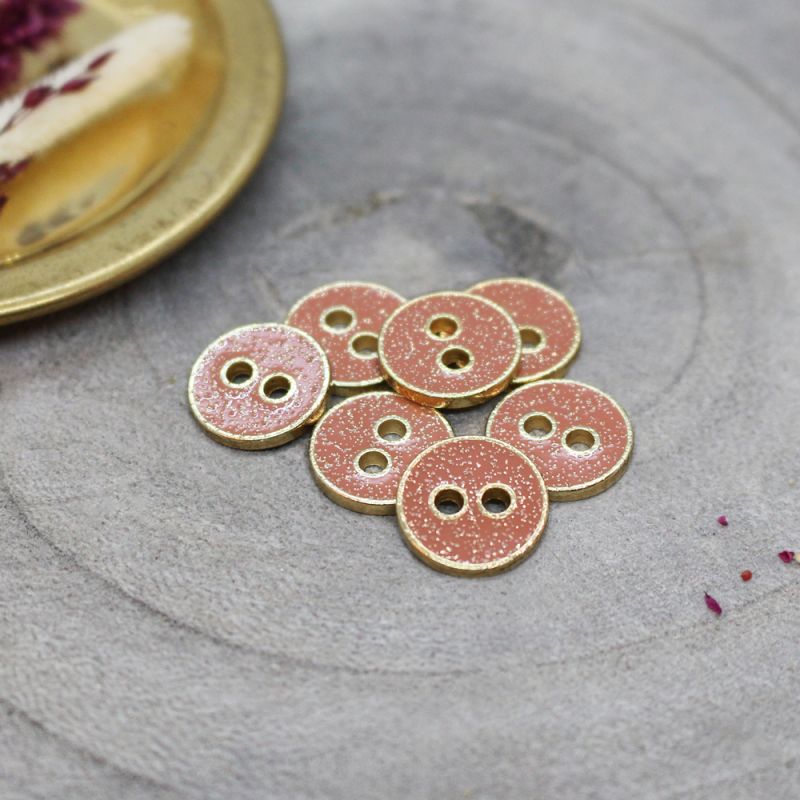 Joy Glitter Buttons - Melba
Atelier Brunette produces its own range of buttons made in France and Oeko-Tex Standard 100 certified. Discover the various button styles selected for you and available in the emblematic Atelier Brunette colors.
These small enamel and glitter zamak buttons will allow you to add beautiful finishes to your clothing. This button will brighten up any of your hand-sewn creations with its subtle shine.
Find inspiration and share your creations: #AtelierBrunette #JoyGlitterButtons
DETAILS
Available sizes:12 mm 
Material: zamak / glitter
Color: Melba
Made in France
Oeko-Tex Standard 100 certified
Machine wash on gentle cycle