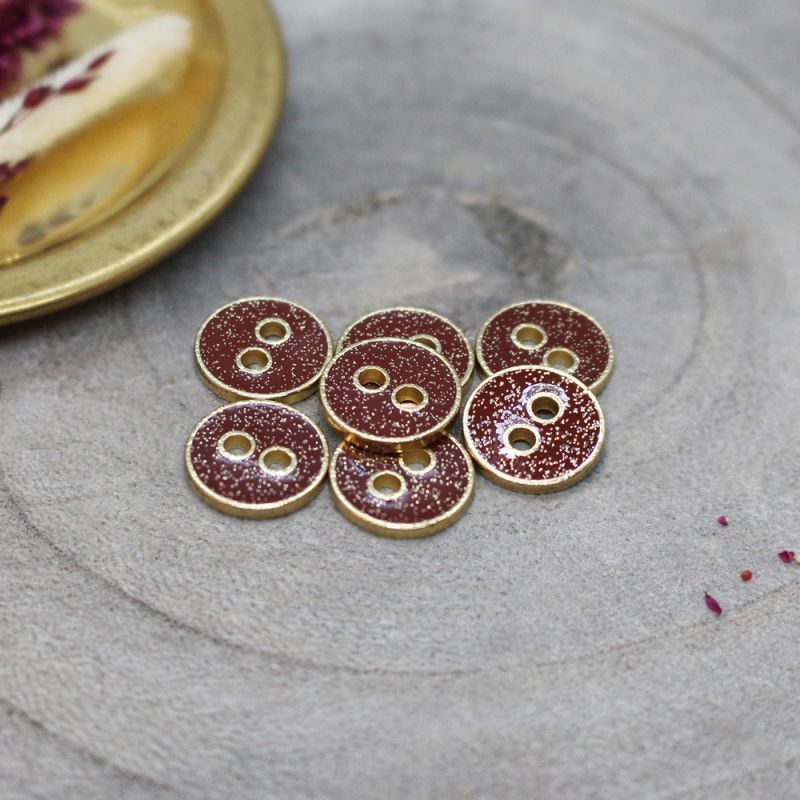 Joy Glitter Buttons - Amarante
Introducing the new Atelier Brunette button collection! All sewing buttons are made in France and have Oeko Textile certification. Discover our range of 15 button styles available in 17 exclusive Atelier Brunette colours.
These small enamelled and glittered zamak buttons will allow you to add beautiful finishes to your clothing. We particularly like the brilliant and glittery touch of these buttons. These buttons can add a special touch that will enhance the simplicity of plain viscose fabrics.
Find inspiration and share your creations: #AtelierBrunette #JoyGlitterButtons
This button is sold in one size: 12 mm
Buttons are sold individually.
Material : zamak metal / glitter enamel
Wash/Care: Cold wash, delicate spin
Made in France
Oeko Textile certified